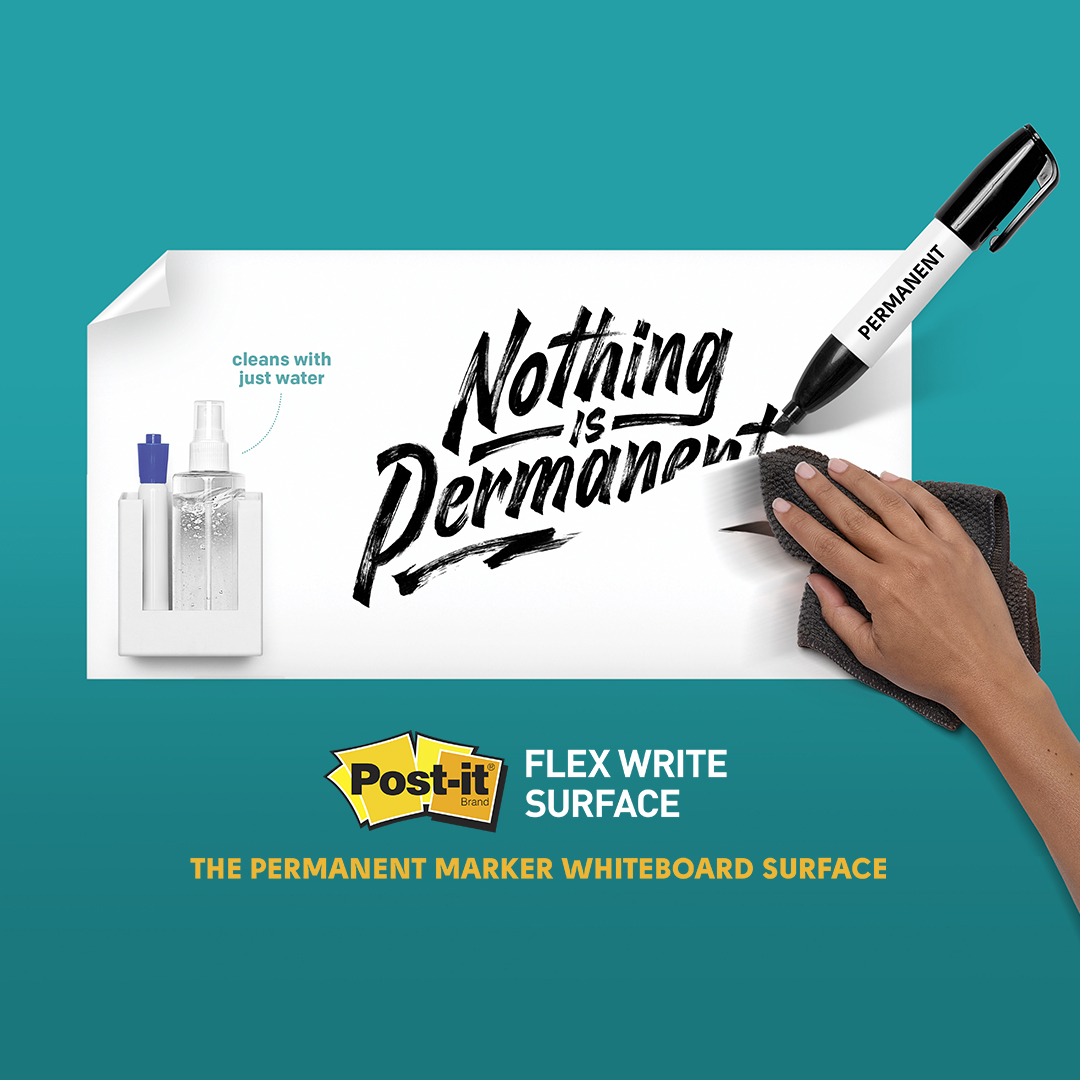 Mouse over to enlarge
Post-it® Flex Write Surface
Post-it® Flex Write Films
It's an amazing feeling when your team just clicks—everyone feels a shared drive toward success. Capture that feeling at your next session with Post it® Flex Write Surface. The dry erase whiteboard you can use with dry erase AND permanent markers to help track due dates, to do's and metrics for your team projects. Transform your space by resurfacing a blackboard, stained whiteboard or cover an entire wall.
Includes a 3 year warranty from 3M.
Product Information
Quickly transform your work surface into a whiteboard, simply unroll, peel and stick. No dry erase paint needed.
Now use dry erase AND permanent markers. Permanent marker wipes away with water. No chemicals needed.
Use to capture your team's ideas, inspire creative thinking and track projects.
Long-term planning is easier than ever with the use of permanent markers to prevent accidental smearing and erasing.
To clean, wipe away dry erase marker with cloth and wipe away permanent marker with water and cloth.
Suggested Applications
Schools
Offices
Conference Rooms
Full Wall Applications
Wall to Wall Applications
Standalone
Chalkboard or Whiteboard resurface
FAQ's
Technical Documents
Product Guides