Post-it® Flex Write Films
Post it Flex Write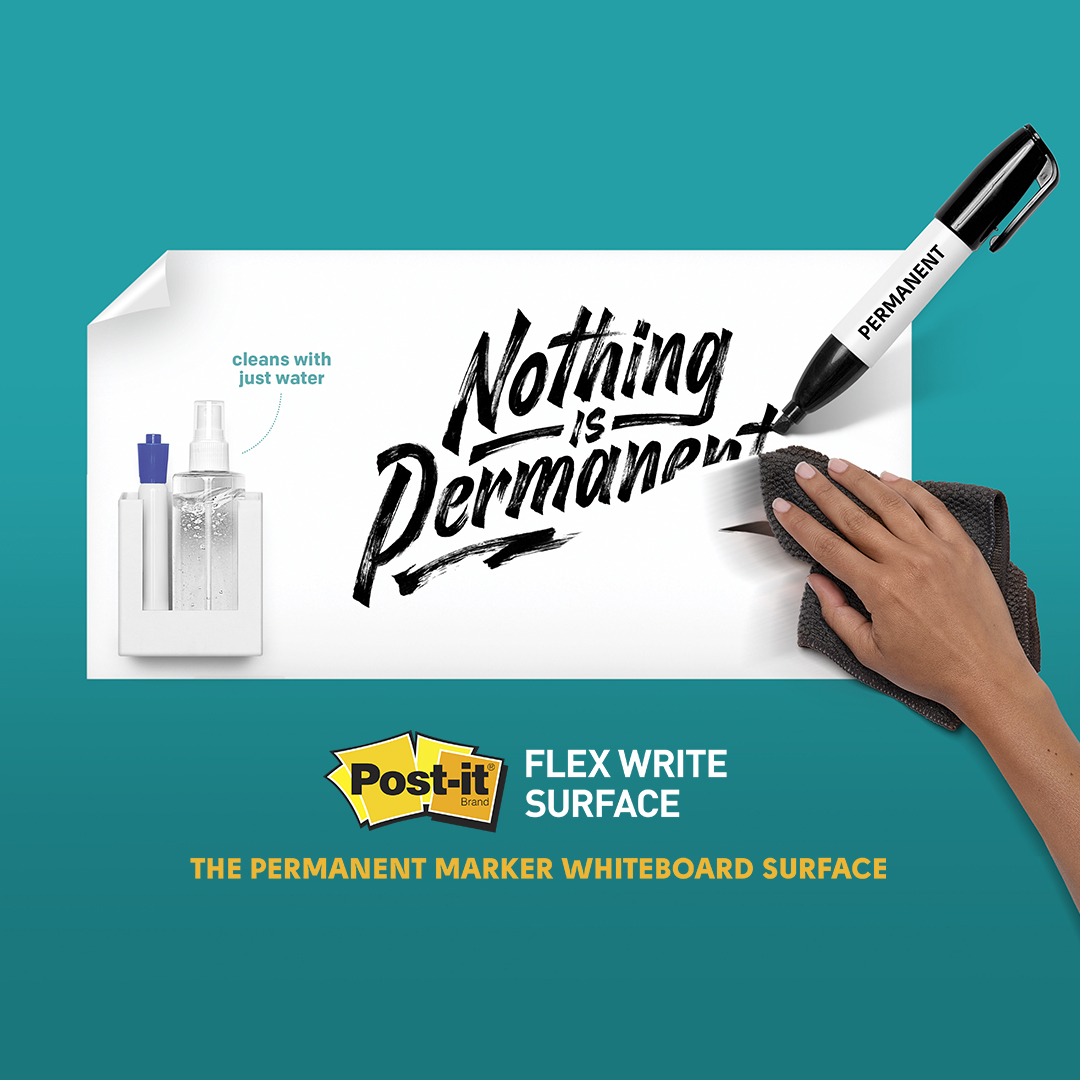 Post it® Flex Write Films
When a team gels together to accomplish a task, there's nothing quite like it. Everyone is on the same page, reaching toward the same goal to achieve success. With the Post-it® Flex Write Surface film from 3M, you can help capture that same feeling at your next meeting. At Designer Films, we offer 3M Post-it dry erase film that meets the requirements of your indoor business or other recreational space.
Post It Dry Erase Whiteboard Film Surface for Walls
You can use the Post-it dry erase whiteboard film with permanent and dry erase markers to keep track of team project metrics, to-do lists, and due dates. Resurface an entire wall, stained whiteboard, or a blackboard with the 3M Post-it flex write surface. With the use of permanent markers on this surface, there is less chance of accidental erasing or smearing. Also, you only need water to wipe away marks from a permanent marker.
Even though you only need water to remove permanent marker from the Post-it dry erase whiteboard, standard disinfectant sprays, including those often used in medical facilities, can also be safely used.
The 3M Post-it Flex Write Surface is designed for a single application to the wall surface for long-term use. Do not attempt to reposition 3M dry erase film as this could cause imperfections or permanent creasing to the surface.
The Post-it Flex Write Surface is ideal when you need to brainstorm, track, or present projects. It also comes with a 3-year warranty from 3M.
Purchase 3M Post It Flex Write Surface Film
To learn more about the 3M Post it Flex Write Surface we offer at Designer Films, call us today at 800.232.8468 or reach us through our contact form.